Edward Fennell's Legal Diary – Edition 57
Friday May 14 2021 Edition 57
Diary news, commentary, insights, appointments and e-vents from the legal world
SHORT THOUGHT OF THE WEEK – ALL PRESENT AND DISTRESSED
Last weekend The Sunday Times ran a long and detailed article which painted a grim picture of the misery faced by many young lawyers in the City's leading law firms. Rather than being improved by being allowed to work from home their lives were made much worse by the expectation of being constantly on-line with their availability traceable around the clock. They were in the bizarre position of being both totally isolated yet permanently under surveillance.
The compensation for this, of course, is mouthwatering salaries beyond the wildest imaginings of their contemporaries who might have gone into teaching, the civil service or even medicine. But the real irony of this is that the people who run law firms know how to say all the right things and put in place the semblance of support systems. But the truth seem to be that the old laws prevail. It's the survival of the fittest, those who are the most determined and those with the greatest stamina. The rest will fall by the wayside. And it is not just in the UK. As reported just this week, one in four women attorneys in the US consider leaving the law because of mental health problems. In short, is being a corporate lawyer a sane way of life? Maybe it's time to come clean about that.
The LegalDiarist
Please keep sending your news, insights and comment to fennell.edward@yahoo.com
In this week's edition
+ THE LEGAL DIARY OF THE WEEK
– Modern Slavery Charity takes LawWorks Accolade
– EID Comes Nocking
– Romanians Show Promise
–Innovative Approach to Innovation
+ CONTRIBUTED ARTICLES OF THE WEEK
– PUT A STOP TO TIKTOK?
– SUPPORT AFTER MISCARRIAGE
– FAKING IT ONLINE
– TIME TO SCATTER FROM E-SCOOTERS?
– BANG-TO-RIGHTS FOR FOOTBALL BROADCASTING
E-VENTS
THE LEGAL DIARY OF THE WEEK
Modern Slavery Charity takes LawWorks Accolade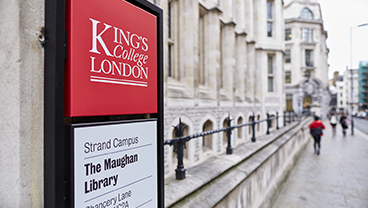 Earlier this week LawWorks announced the winners of its 2021LawWorks and Attorney General Student Pro Bono Awards sponsored by Lexis Nexis. Amongst the various awards the one that caught the eye of the LegalDiarist was 'Best new pro bono activity' which was scooped by the Protea Clinic, King's Legal Clinic, King's College London
This is a collaborative project set up by King's Legal Clinic, Hammersmith and Fulham Law Centre and Hibiscus Initiatives to offer high quality legal advice for vulnerable migrant females, including foreign national prisoners, and to help identify and assist victims of modern slavery. "Service users come from very complex backgrounds and often experience mental health difficulties, language and cultural barriers, poverty, gender-based abuse, loneliness, homelessness and involvement with the criminal justice system," said the citation. "These multiple disadvantages often mean that their immigration cases are complex and not easily resolved, so the students' work is extremely challenging."
The awards were presented by the Attorney General, the Rt Hon Michael Ellis QC, at an online ceremony.
EID Comes Nocking
Eversheds Sutherland, Roschier, Bird & Bird, Quinn Emanuel, McKool Smith, and Alston & Bird are the first group of law firms to take part in the new EID (Equality, Inclusivity, and Diversity) Scorecard initiative from Nokia designed to assess EID progress made by the company's panel of law firms.
The quarterly and annual assessments will help Nokia to make positive change outside of its organization with scoring based on a range of criteria including recruitment policies, equality of pay, the availability of mentoring and pro bono initiatives, and the presence of a dedicated E, I&D team.
"As a signatory of the European Round Table of Industrialists' Inclusion & Diversity pledge, Nokia is committed to supporting every aspect of diversity in the workplace," said the company, "whether through its work with external organizations such as Greenlight for Girls or through internal support networks such as OUTLeaders and EQUAL! for LGBT+ colleagues and allies."
Another example of consumer power.
Romanians Show Resolve
While law firms from most EU countries are steering clear of London right now it is encouraging to see that the Romanian outfit MPR Partners, a multidisciplinary firm focused on commercial law especially in the CEE, is gearing up for a London opening within the next few weeks.
The London office will be headed by the firm's co-founder and co-managing partner Alina Popescu (above) with the objective, it says, "Of supporting clients with operations across the UK and the EU, bridging the geographical gap during the Brexit transition and beyond."
Popescu added that she and her colleagues see 'a wealth of opportunities in London' and hope to start local hires soon. "London has always been our benchmark in terms of quality of service and competitiveness," she comments. "With Brexit and the ensuing opportunities, the new office is a natural step forward that will meet our existing clients' demand for law firms with international presence and hopefully help us to tap into new markets." 
Gelu Maravel, co-founder and co-managing partner, added, "The peculiar context we have been living in for over a year has made us realise the ever growing importance of innovation, transboundary reach, on-site approach and accessibility. Though it may seem like an ambitious move at this time, looking back at the numerous achievements of our past years together, MPR Partners has always been a bold firm to begin with – and we do not plan this to change anytime soon. We are thrilled to be opening an international office in London, a visionary city that boasts unparalleled legal expertise and a huge potential for business."
Sentiments to warm the heart of Boris Johnson no doubt.
Innovative Approach to Innovation at Dechert
Dechert is launching a new, independently certified Innovation Program in partnership with innovation and design company, IDEO. Announced during the firm's second annual Innovation Week, the program is part of a broader innovation effort at the firm, which includes an Innovation Training Curriculum. This is designed to give Dechert attorneys and business professionals proven skills and techniques to support innovative thinking and behaviors and help the firm to partner with clients even more effectively to solve their greatest business and legal challenges.
The programme include four modules of structured innovation training covering: (1) creative problem-solving, (2) client-centric service delivery, (3) effective pricing and matter management techniques, and (4) digital literacy.This forms a central plank in the Critical Skills Framework, a key professional development competency model that the firm uses to recruit, train, evaluate, and promote its people.
During its inaugural year, the program will be open to 40 lawyers and business services professionals. The program will then be conducted annually, with a planned increase in the number of participants.Sounds formidable and maybe a challenge for other firms to keep up. 
https://www.ideo.com/about/ideo-at-a-glance
Travers Smith's Russ officially an 'Ally'
"It is hugely heartening to see leaders from a range of industries working towards creating more inclusive workplace for people of colour across the world," says INvolve, a global consultancy championing diversity and inclusion. And one of the people now recognised for her contribution to this endeavour is Travers Smith's Senior Partner, Kathleen Russ.
Russ is now included in the EMPower list of 'effective allies' alongside other leaders committed to using their influence to advance equality for all. Amongst her endeavours have been
Delivering anti-racism and effective allyship training for all staff and partners.
Creating platforms for minority ethnic, but particularly black, people at the firm to convene in a safe space, and also providing wellbeing resources for those affected by the Black Lives Matter movement.
Partnering with human rights charity JUSTICE on the production of Tackling Racial Injustice: Children and the Youth Justice System, a report on racial disparities of children in the youth justice system.
Signing up to Rare Recruitment's Race Fairness Commitment and the Law Firm Anti-Racism Alliance (LFAA) to promote racial equity in the law.
In addition, as part of the firm's wider work in promoting inclusion for black and ethnic minority people, Kathleen hosted a firm wide 'Celebration of Black Music' during Black History Month (Oct 2020).
"Recognising that it is not the responsibility of people from minority groups to create a fairer society," said Russ. "we continue to focus our efforts on fighting racial inequality by empowering our people to become more effective allies to people from ethnic minority backgrounds, both within the firm and wider society."
For more see https://empower.involverolemodels.org/poll/2021-top-50-advocates/
CONTRIBUTED ARTICLES OF THE WEEK
LEGAL COMMENT OF THE WEEK –
CARING AFTER MISCARRIAGE 
A growing number of employers are now offering their employees paid leave after pregnancy loss. KATE HINDMARCH, partner in Employment Law at Langleys Solicitors argues that more organisations should follow their example in breaking the taboo and giving support at this sad and stressful time.
It's promising to see several big organisations taking the first steps towards normalising conversations around this type of loss, ensuring that those who need it are receiving the correct support. I hope to see more businesses of all sizes follow suit.
 While it's great that these organisations are taking the lead on providing women and their partners the safety net of paid leave, there are still a lot of places where this subject is taboo, and employees struggle to prompt conversations around their own circumstances. As a result, many women and men have been left without support during what can be a very traumatic experience, as more than one in five pregnancies, sadly, ends in miscarriage.
Currently, there is no legal requirement to offer paid miscarriage leave for a woman or her partner, and there is a lot of variation in policies between workplaces. In some organisations, the only option for those affected is to take pregnancy-related sick leave, that is often paid at a fraction of their normal wage. This means that they will have the added stress of dealing with the loss of earnings while trying to grieve.
More businesses introducing policies that make it easier for people to broach the subject, and encourage them to take the time off they need, is a great way to remove the stigma around this loss. Following these recent high-profile organisations updating their procedures, we should hopefully start to see others doing the same, ensuring that those who need it are receiving the correct support in their time of need.
FAKING IT ONLINE
TIM FASSAM, Director of Government Relations and Policy at the Personal Investment Management & Financial Advice Association (PIMFA), welcomes publication of the Online Safety Bill but urges Government to do more to tackle clone investment fraud and fake online adverts
The publication of the Online Safety Bill in its current form is a great step forward in the battle to stop organised criminals defrauding the public.
But while the Bill attempts to tackle fraud via user generated content on social media sites and dating apps, paid for online adverts from fraudsters and cloned – and therefore fake – investment firm websites appear conspicuous by their absence from it.
We are, however, encouraged that the Bill will face pre-legislative scrutiny before being formally introduced to the House of Commons and look forward to working with Ministers and MPs in order to ensure that all financial harms, which have a devasting impact on the financial and mental wellbeing of victims, are included in the Bill.
As we, and our partners, have said from the beginning of this campaign, social media websites, search engines and domain name registration services all need to take responsibility for preventing online fraudsters from operating on their platforms.
PIMFA is the trade association for firms that provide investment management, investment services and advice to everyone from individuals and families to charities, pension funds, trusts and companies.
TIME TO SCATTER FROM E-SCOOTERS?
Following a spate of personal injury claims as a result of reckless e-scooter users, ROB DEMPSEY personal injury lawyer at Roythornes Solicitors, states his concerns about the scheme and how the government could make changes going forwards.
We are now approaching the halfway mark in the initial 12-month trial of e-scooter rentals across Britain, an appropriate time to assess its success, or lack thereof.
The trials were rolled out as part of the innovative 'Transport Zones' policies, which were given a fresh impetus by the pandemic in the hope of reducing public transport use. It has subsequently seen the use of rental schemes spread to more than 50 towns and cities – much more than the four transport zones originally envisaged.
Early Concerns ——
When the trial began, the law was changed to allow e-scooters on the streets, within the narrow parameters of the rental schemes, and a number of safety concerns were raised. Inexperienced users could find themselves on busy roads and cycle paths and the small wheels on the e-scooters are particularly vulnerable to potholes.
However, it seems that the most significant danger is to pedestrians. Numerous reports across the country have given examples of pedestrians being struck by e-scooters or vulnerable road users falling over abandoned scooters in the street resulting in serious injury.
Figures indicate around 70 injuries have arisen during the trial period so far. There are also reports of people riding the scooters whilst under the influence of drugs or alcohol. None of these can be a surprise and all were cited as potential risks before the trials began. Indeed, a pedestrian in Kent suffered a fractured leg, fractured arm and shattered elbow as a result of being hit by an e-scooter, describing it as "being hit by a car."
Learning Points?—
So the question remains; Could we have prevented these injuries, and what can we learn from them?
When the consultation process for the introduction of rental e-scooters was underway, it was mooted that scooters should weigh no more than 35kg and have a maximum speed of 12.5 mph. This was supported by safety campaigners and so when it was eventually announced the scooters could weigh up to 55kg with a maximum speed of 15.5mph, it seemed a victory for the supporters of scooters over safety campaigners. The potential implications are clear. A sturdy mountain bike weighs around only 12kg, more than 40kg lighter than an e-scooter.
Whilst the Department of Transport took responsibility for the design and construction of the scooters to be allowed on the roads, they took a lighter touch with other aspects of their use, leaving local authorities and private rental companies to address issues such as where scooters can be parked, how many should be used, and to what extent users should receive training. This begs the question as to whether there should be a more uniform national approach.
As part of the ongoing review, Transport Nottingham considered the scheme to mark the halfway point of the trial. They acknowledged that whilst there was some support for the scheme (a daily average of more than 1,500 riders in the last two months), not everything has gone well, with inconsiderate parking, illegal or dangerous use, and drunk riding being singled out.
Safety campaigners would say this is no surprise – in fact it was anticipated and cited as a concern before the scheme was introduced. The Nottingham example shows, however, that a significant emphasis is being put on the e-scooter providers themselves to address these issues rather than as part of a wider government strategy, with the rental company sharing educational videos on the app, suspending accounts where there has been misuse and employing 'ambassadors' to monitor the use of the scooters.
Confusion—
The introduction of the rental schemes has led to confusion and the mistaken belief that e-scooters in general are now legal in the U.K. They are not. Their use outside the scheme on public roads will result in fines and penalty points on your licence, yet they are still a common sight on Britain's roads.
Major retailers are playing their part in this. The introduction of the trials coincided with displays in shops selling e-scooters and insurance companies are now offering bespoke insurance for individual e-scooter use, which validates e-scooters as an accepted part of Britain's roads alongside motorcycles and cars.
This adds to the feeling of inevitability that one day, e-scooters will be a common feature on our roads, especially now the genie is out of the bottle with the rental schemes. Even if e-scooters are not legalised for the general public, it is unlikely the rental schemes will be abandoned. Infrastructure has been put in place and rental schemes are common across Europe.
With that in mind, the focus should be on closer monitoring of use, some level of formalised training before use, and penalties for misuse. Whether these powers should be with rental companies or government is open to discussion."
For more information visit www.roythornes.co.uk or follow @roythornes on Twitter.
BANG-TO-RIGHTS FOR FOOTBALL BROADCASTING
The crazy world of football governance and financing continues to be in the news following the Premier League's agreement to extend the current television broadcast deal, says ALEX HAFFNER, Partner, Corporate Department, Fladgate LLP.
The news that the Premier League has secured approval for a three year renewal of its TV rights deal, without the need for any auction – as would usually be necessary to ensure compliance by the EPL with competition law rules – shows how football as an industry continues to weigh heavily on the political and economic landscape. Equally interesting is the precedent this exclusion could set for other industries that may be knocking on the door of government seeking similar treatment in the near future.
The context for the decision was that given the current economic climate and also industry specific developments (eg BT Sport reportedly being up for sale) meant that there was a risk of domestic media rights values being depressed. So getting the same overall value as last time around without the risks of auction was seen as a deal worth taking – especially with all the clubs having taken such a financial hit during Covid and being so reliant on media rights income.
 The Premier League has effectively paid to get an otherwise, anticompetitive deal over the line at a time when clubs would have been very nervous in testing both relations within existing broadcast partners, who have shown relative patience and support throughout COVID, as well as the wider market in terms of values.
 The price paid, of course, is a cool £100m to the lower level of the football pyramid below EPL. The interesting question is whether this is a one off and linked to the now scrapped ESL project, or whether this is the start of a genuine increase in the sharing of wealth amongst the entire football community and a sign of things to come in terms of government policy and approach.
PUT A STOP TO TIKTOK?
Will the law stall the ever-upwards growth of TikTok asks Jon Belcher
The video-sharing app TikTok enjoyed spectacular growth during the pandemic and now has over 800 million users worldwide. The app's parent company, ByteDance, has been valued at US$400 billion ahead of a potential public offering. However, the company is now facing a multi-billion pound UK court case for alleged mishandling of children's personal data.
The lead claimant is an anonymous 12 year old girl from the UK, who is supported by former children's commissioner for England, Anne Longfield. The case is being brought under UK data protection law as a representative action on behalf of all children under 16 across the EU (or under 13 in the UK), who have used the TikTok app since the EU's General Data Protection Regulation came into force on 25 May 2018. An adverse ruling could see the company pay damages to millions of users.
The case poses a significant threat to TikTok and unsurprisingly, the company promises to fight it vigorously. Although still at an early stage, the outcome may hinge on the forthcoming judgment in a recent UK Supreme Court case, Lloyd v Google, which will determine the viability of large-scale representative actions under data protection law.
If it proceeds, the TikTok case could be the first of many such claims amid a global trend towards ever tighter regulation of social media and tech platforms. TikTok has already been fined in the US and South Korea for mishandling children's data. In the UK, the government has recently published an Online Harms Bill, while TikTok and other online services will already be working to comply with a new UK code of practice which sets out mandatory standards of age appropriate design. The code, produced by the Information Commissioner's Office, applies to apps, social media platforms and websites likely to be accessed by children. Whatever the outcome of the case against TikTok, the processing of data about children will remain in the spotlight for some time to come.
Jon Belcher is a specialist data protection and information governance lawyer at Excello Law www.excellolaw.co.uk
E_VENT THE BINGHAM CENTRE FOR THE RULE OF LAW
Marking the conclusion of the "Power and the COVID-19 Pandemic" Symposium, this webinar series brings together contributors from around to the world to discuss the impact of the pandemic on law and governance, drawing on five transversal themes: human rights; democracy; the rule of law; science and decision-making; and the impact of an extended emergency.
WEBINAR 5: "Quo Vadis? – The impact of an extended pandemic"
Friday, 14 May 2021  | 14:00 – 15.30 BST / 15.00 – 16.30 CEST  
How has COVID-19 impacted upon legal and political systems; minorities and indigenous peoples; and conflict-affected states in transition? This final panel debates themes of trust, equality, conflict and power, and concludes with a commentary by the convenor of the Symposium who will draw together key findings, emergent threats, and reasons for hope.

REGISTER
We hope that you have found this edition of the Legal Diary interesting. If so, please relay on to colleagues.
And please continue sending your news, views, insights and commentaries to
fennell.edward@yahoo.com